Paper Upload & Payment
*1:00 p.m. (Mountain) cutoff for time to first attempt. If needing same or next day service after 1:oo p.m., please call our office.
YOUR CONTACT INFORMATION
Please enter your contact information. This should be the address where you'll receive correspondence, such as your return of service.
SERVICE SELECTION
Choose which product you need and any additional addressees. For instance, if you are serving a husband and wife you would select "+1 Additional" to cover the extra person at the same address.
OPTIONS
No options are required. If you need a check written to the servee, for a witness fee or a garnishment processing fee, simply select that box and an additional field will allow you to enter the amount to write to the servee.
Also, if the service address is outside of Salt Lake, Utah, Davis, Weber, or Washington counties, select the appropriate county for the correct surcharge. Areas in green have no surcharge; areas in red we do not serve.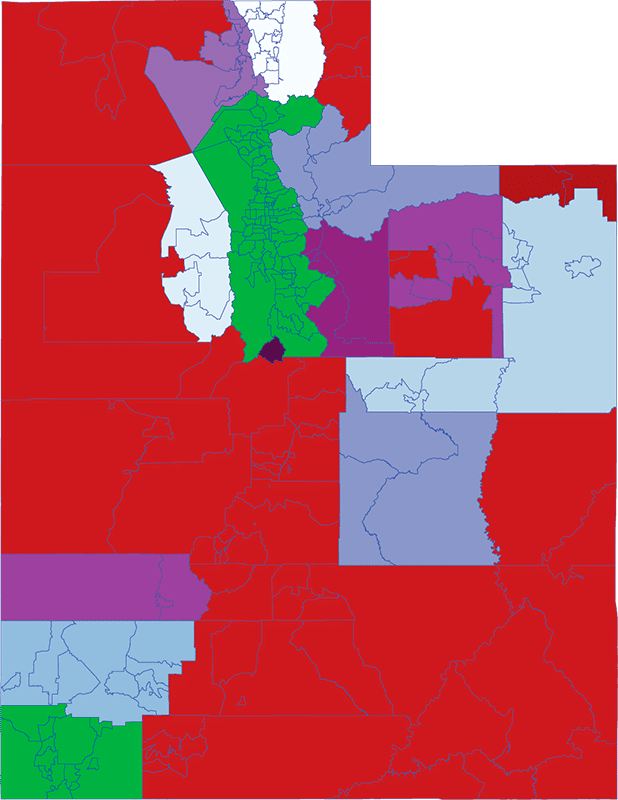 | Area | Charge |
| --- | --- |
| | $20.00 |
| | $25.00 |
| | $35.00 |
| | $45.00 |
| | $65.00 |
| | $70.00 |
| | $80.00 |
| | $85.00 |
| | $115.00 |
FILES & NOTES
Upload the documents to be served (Up to five) and give us any notes you think would be helpful in serving the target, e.g. Works graveyards, has thick beard, expects service and will avoid, etc.
TOTAL & CREDIT CARD INFO
This is the total amount charged to your card. You'll enter your credit card information on the next page after you hit the Submit button.